Dental Implants in Naperville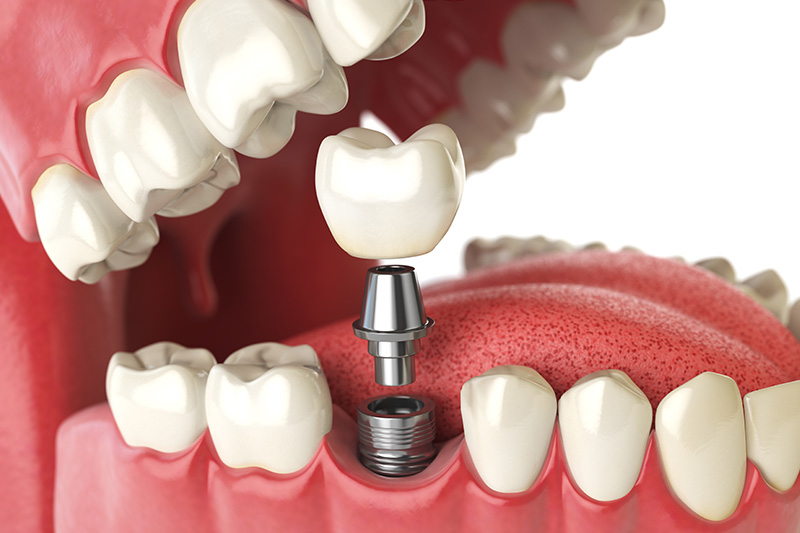 Dental implants have had a considerable impact on modern dentistry – offering a highly viable solution to replacing missing teeth. A dental implant is essentially an artificial tooth root that is placed, or implanted, into your jaw where a dental crown is then capped on top for a complete tooth that looks and even feels like a real tooth.
The Process – What To Expect
Typically, your first step includes a consultation with the Two Rivers Dental Implant & Prosthetics team which includes oral surgeons, prosthodontists, and periodontists who will examine you to determine whether you are a good candidate for implants. Dental implants have very high success rates, up to 98% because of accurate planning. A state-of-the-art 3D Cone Beam Computed Tomography (CBCT) to plan the location of implants to be placed in the bone, and if any pre-prosthetic procedures are needed to optimize the success rate of your implants. Implanting a titanium screw into the jawbone will undergo a process known as Osseointegration to fuse with the surrounding bone. This process results in a strong bond that is similar to what a real tooth offers. Several months may be required for this step, but you will be provided with a temporary removable flipper, or replacement tooth, to protect the surgical area while maintaining esthetics. Afterwards, our prosthetic team will place an abutment connector onto the titanium implant where a dental crown can be placed. The dental crown will be made specifically to blend in with your teeth for a natural esthetic.
Dental implants are an investment for your future, they can last the rest of your life if you follow the maintenance protocol we provide you.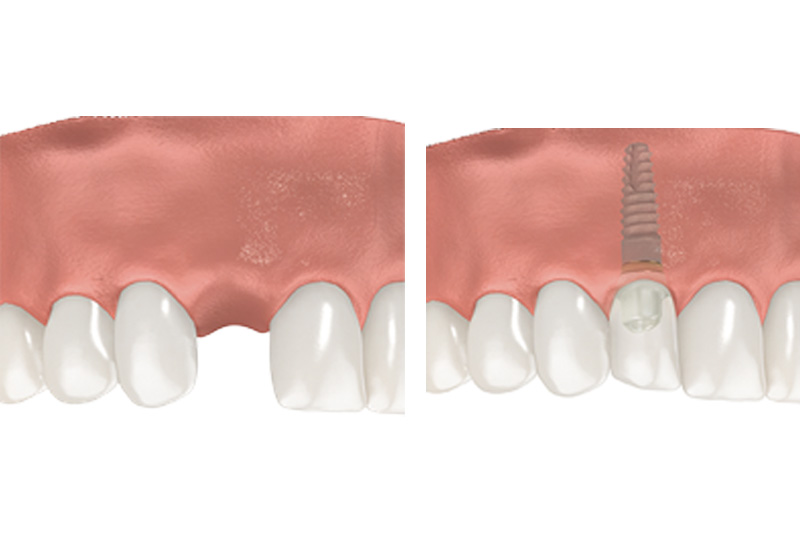 To find out whether or not you are a good candidate for dental implants, please call us at (630) 305-6161 for more information.